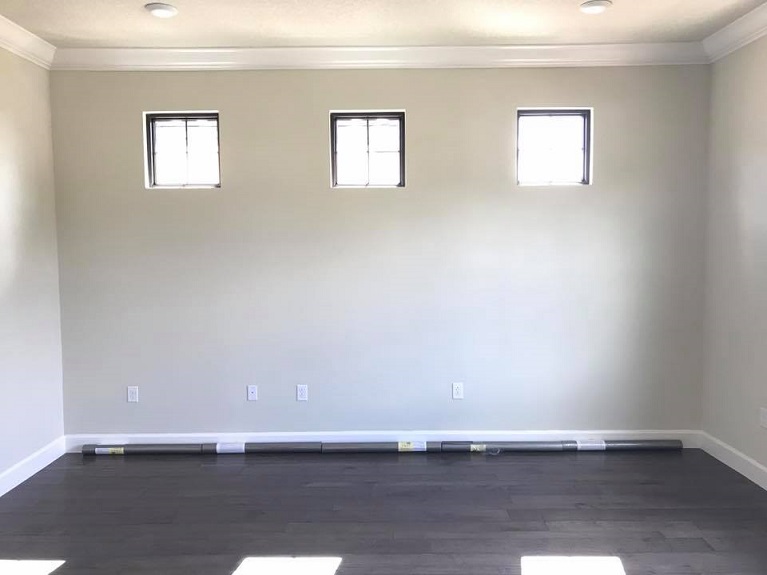 So you've bought a new home, or just remodeled your existing home. Now you've got at least a couple of freshly built walls to cover in whatever manner you desire. Maybe you'll paint, or maybe you'll use wallpaper. Either way, the proper steps should be taken to make sure your walls are done up right.
If you've just picked out your wallpaper, and you're anxious to get to work, don't be tempted to cut corners. It is not a good idea to hang your wallpaper directly onto bare drywall. If you hire an installer, especially a cheap one, you want to make sure he doesn't skip this step to save time. The drywall needs to be properly primed first. No exceptions.
If you skip this step and paste your wallpaper directly onto drywall, you can do some serious damage to the wall. You may not notice any damage done at first, but when it comes time to freshen up the room's look with new wallpaper, you'll become keenly aware of the mistake when you try to strip the old wallpaper off.
The gypsum in the drywall has a tendency to overly bond with wallpaper adhesive. The result is wallpaper that has essentially become a part of the wall itself. You'll be faced with incredible difficulty when it comes time to remove the old wallpaper. Much of the drywall surface may come off with the wallpaper in the process.
So you'll spend more time working on drywall repair or replacement that could have easily been avoided if the wall had been properly primed. Unless you have experience hanging drywall, chances are you'll be calling in a contractor to do the repair work for you. It's worth your time in the beginning to make sure your walls are adequately prepared for wallpaper.
Priming drywall for wallpaper is a pretty simple process, which will provide the perfect surface for proper wallpaper adherence. Select a wallpaper primer that's best for drywall — usually acrylic, but there are other options too. Apply the primer to the entire wall just as you would do with wall paint. Allow to dry completely, and your drywall is now ready for wallpaper.
Make sure whichever primer you choose, it's a primer and a sealer in one. A sealer will ensure that your drywall is properly protected from the wallpaper adhesive. As long as the surface of the bare drywall stays separate from the adhesive surface, wallpaper removal will be easy to accomplish without damaging your drywall when the time comes to do so.
If your drywall is already coated with a basic flat paint, you'll still need to use a primer/sealer to prep the surface for wallpaper. In fact, in any wallpaper installation scenario you'll most likely need to prime/seal the wall before you hang your paper. It doesn't take very long, and you'll be happy you did when it comes time for a new look.