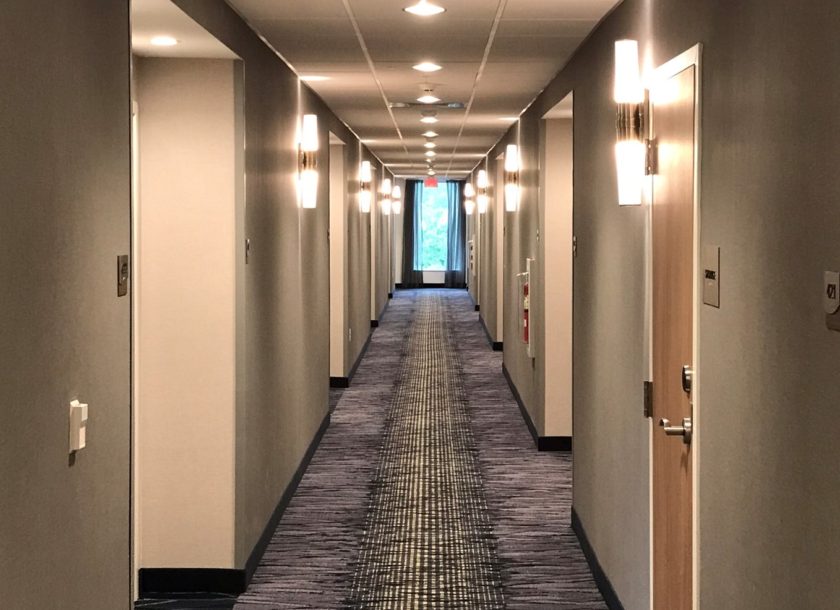 Type 2 wallcovering is the strongest readily available wall finish on the market. It's a fabric backed vinyl that's typically used in commercial areas with a large amount of daily traffic because it's scratch and tear resistant.
Hotel rooms, hotel lobbies, hotel corridors, conference rooms, conference halls, patient waiting rooms and meeting rooms are all excellent examples of where you would always use Type 2 vinyl wallcovering.
This type of wallcovering can stand the most abuse from humans, animals, furniture and suitcases. It's made to be banged into hundreds, sometimes thousands, of times per day and not crack, stain or tear. Most Type 2 vinyl is also fade and mildew resistant.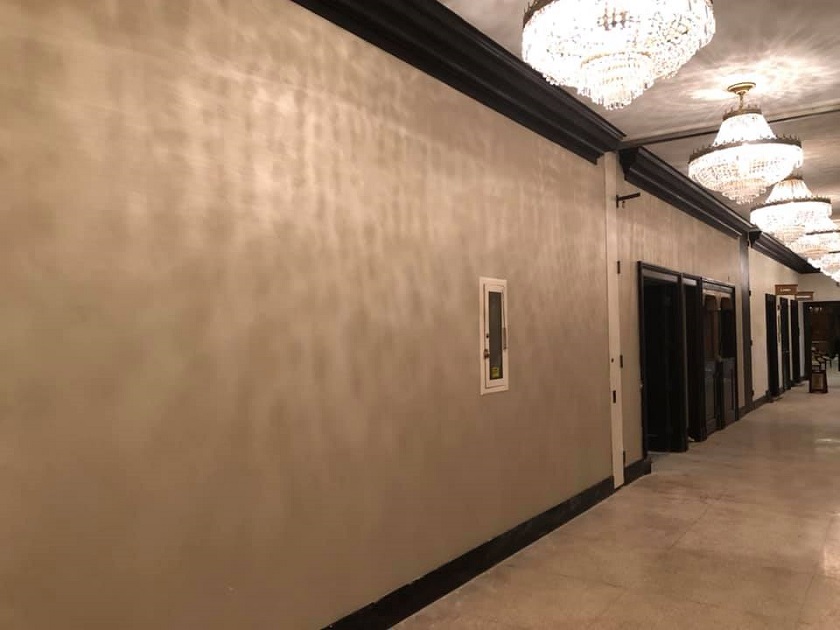 Unlike residential wallpaper, Type 2 wallcovering is 54 inches wide and not usually sold by the roll. It's 2.5x wider than residential widths to cut down on seams and packaged in a long 30-yard bolt vs double rolls so that installers can quickly cover the greatest amount of area.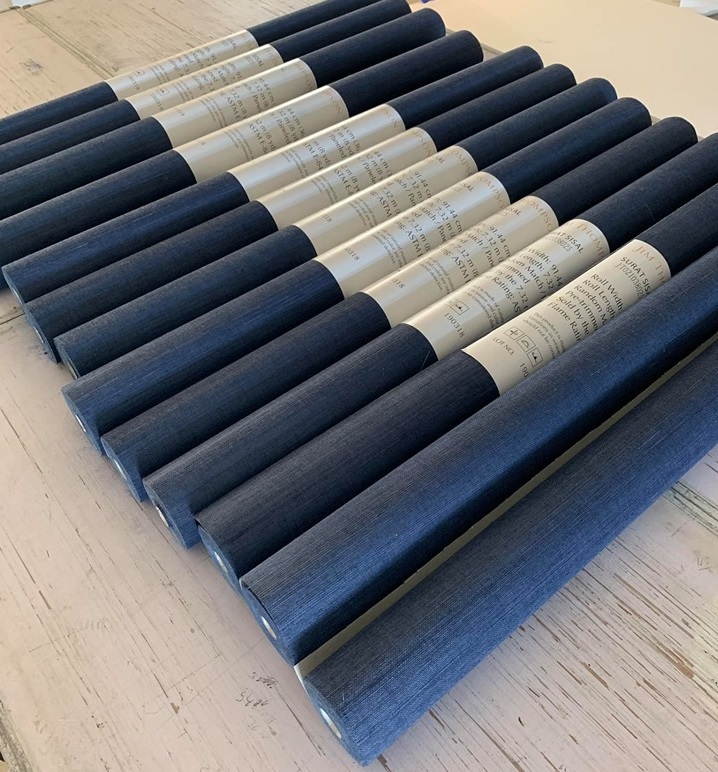 It should be noted there are approximately 8 current residential collections (i.e. Industrial Interiors by Ronald Redding) now offering Type 2 grade wallcovering in standard 27 inch double rolls for homeowners wanting something more durable than solid vinyl.
The Federal Government has standards a wallcovering has to meet to be qualified as a Type 2 wallcovering, including but not limited having a Class A Fire rating.
All Type 2 vinyl goods that meet CCC-W-408D specifications should be approved the fire marshal. In some cases, they might ask for documentation as proof which can be easily provided.