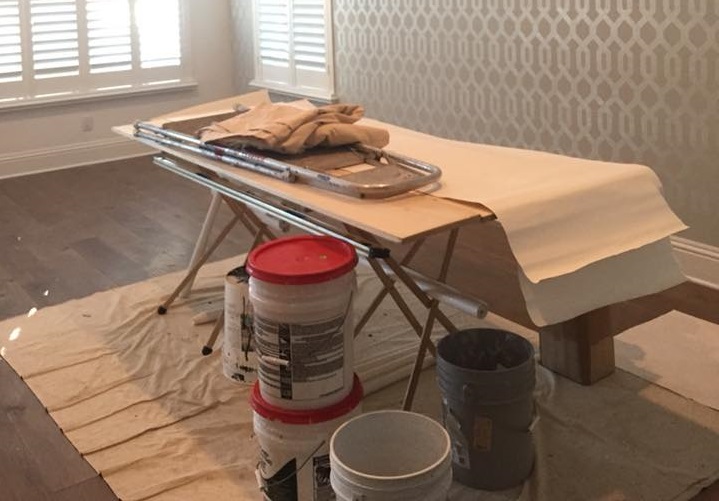 After you finish applying wallpaper, it is easy to sit back and feel that it was a job well done. Then you return in a few days to find that the wallpaper has gaps between each strip, and you are baffled because it did not look like that when you finished. What it means is that the wallpaper shrank. It is a common problem that you can avoid with proper planning.
Type Most Likely to Shrink
Wallpaper with a paper base is the one most likely to shrink. Fabric based wallcovering can shrink, but is far less prone to shrinking, and almost never as noticeably as paper. Because paper-wallpaper is usually the most cost effective, people often do not consider the pricier papers. While that is fine, you should know how to minimize the likelihood that your paper will cause issues after you finish with the application process.
Before You Begin
The most important things you can do before you begin to ensure your wallpaper has minimal shrinkage or issues are pretty simple.
Select a type that is less likely to shrink, such as a canvas.
Buy more wallpaper than you need. That way, if there are issues and you have to remove a strip more than twice, you can use a new sheet. The more times you apply a strip, the more it is overworked, and the more likely it is to shrink.
Make sure you read and understand the instructions on using primer in case you have to re-do it.
During Application
The best way to minimize shrinkage is to be careful during the application. The more you stretch your wallpaper or re-apply it, the more likely it is that the paper will shrink. Yes, you want to get it perfectly aligned, but the more time you remove it and try to re-apply it, the less perfect it will look after it shrinks from being overworked. You also want to give each sheet a little time to book. When you wet the wallpaper it expands and tends to slightly shrink once it's dry.
Depending on the type of design, you may be tempted to overlap the wallpaper. Don't. Even if you are using a design that lends itself to overlapping, the wallpaper is not going to evenly dry with the overlap. This will show, and it does not look good.
Post Application
Once you are done applying the wallpaper, you will have to wait to see if the wallpaper shrinks. If you notice that it does, you don't have to resign yourself to any problems that you find later. When you notice gaps between your wallpaper seams, you can use paint a color that is similar to the one on the wallpaper and cover small gaps. This only works for small gaps, but it is far simpler and less potentially damaging than re-doing the wallpaper.
If the gaps are too big, you will probably want to try to re-apply the wallpaper. This is when it is really important to make sure that you follow the instructions on using a primer.