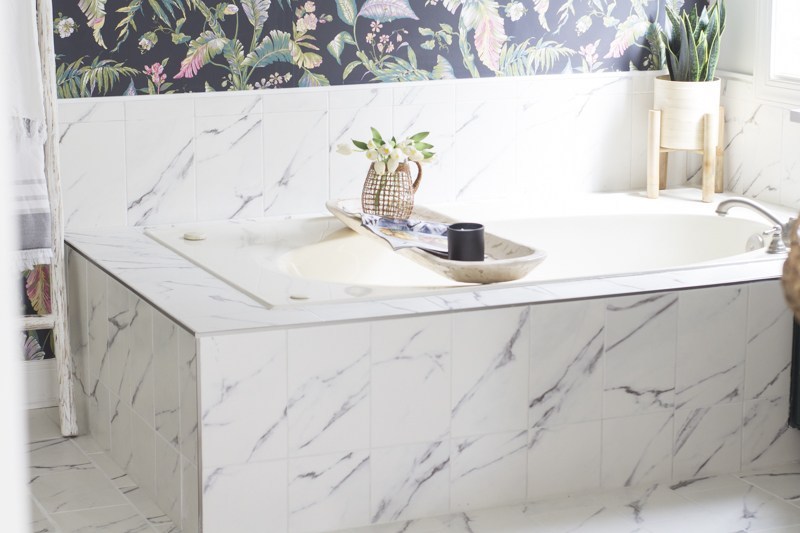 The way wallpaper is ordered now differs from 20 years ago. Very rarely can you go into a store, browse through books and walk out with rolls in your hand. The entire process is done online. Not to worry! We're taking all the guesswork out and can ensure that the entire experience will be fun and exciting if you take the following steps.
Browsing For Wallpaper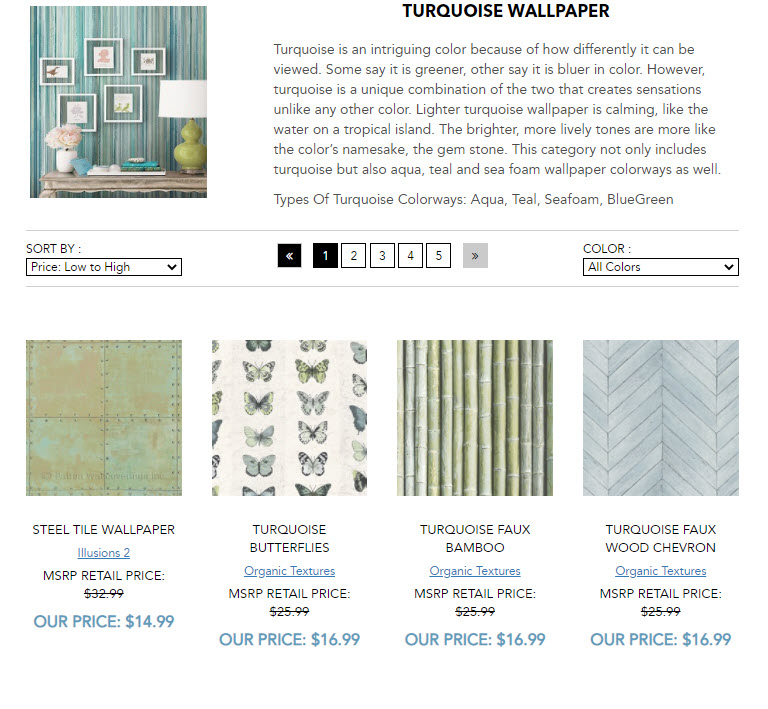 The best way to shop for wallpaper on a website is by color or design.
Some people know exactly what color they want so filtering the selection by color is the best option. Others don't have a specific color in mind but know the type of pattern they want so filtering by design (or type) is the best choice.
Make an account with your email and start your personal idea board. All websites have a way for you to save your selections to some type of idea board and we recommend sorting those idea boards by room.
Ordering Samples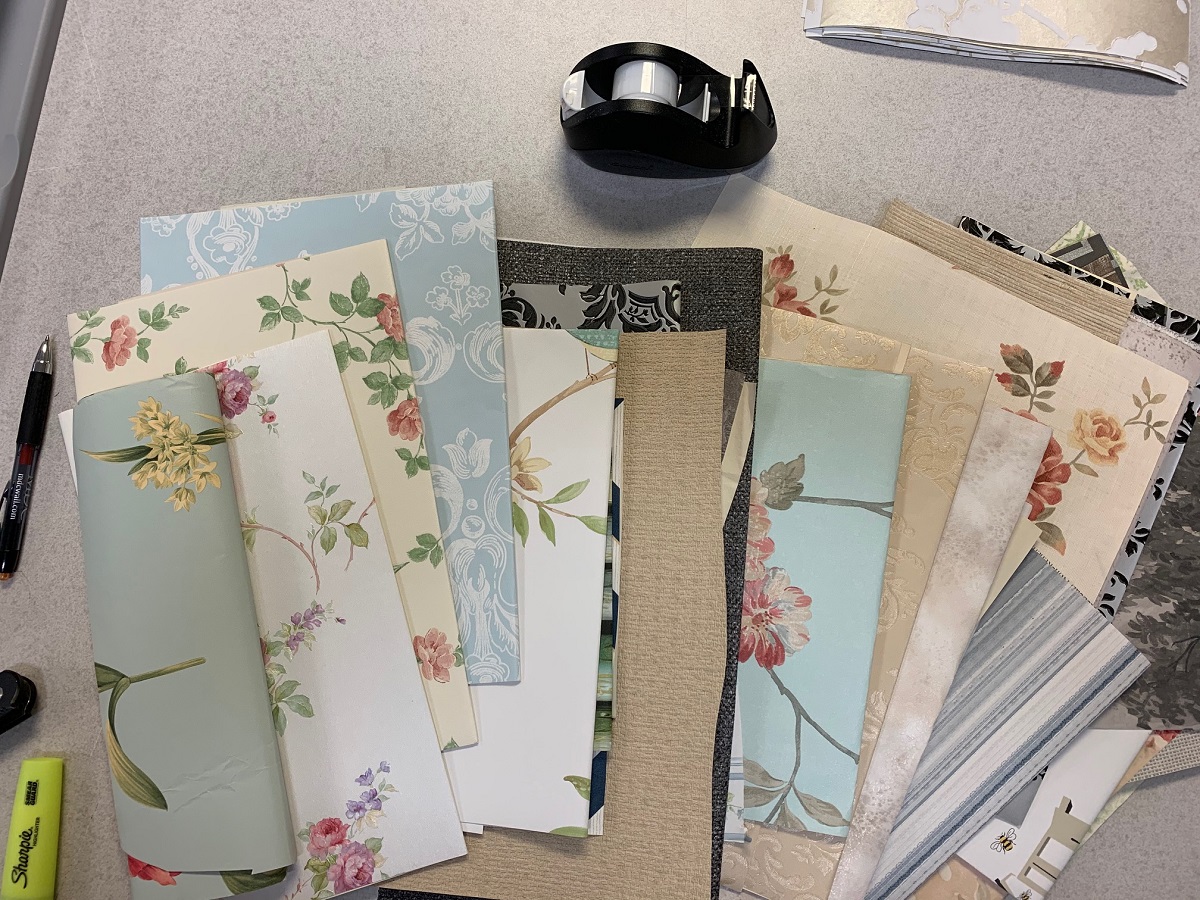 Narrow down your selection to the ones you like best. Sometimes you'll instantly find that one pattern you fall in love with but most times it will be a toss up between 3-5 prints.
Don't order the wallpaper! I know it seems silly this coming from us, a wallpaper store, but you need to order samples first.
The pictures you see online are a digital representation of the actual patterns the manufacturers give us. Some are better than others. Additionally, all monitors have different screen resolutions. The actual wallpaper will probably look different in person than what you see on the screen. This especially applies to neutral patterns which could be a whole shade lighter or darker than what you are expecting.
Samples are shipped directly from the manufacturer so expect five business days for them to arrive. If you order several different patterns, made by different manufacturers, expect several deliveries.
Narrowing Down Your Selection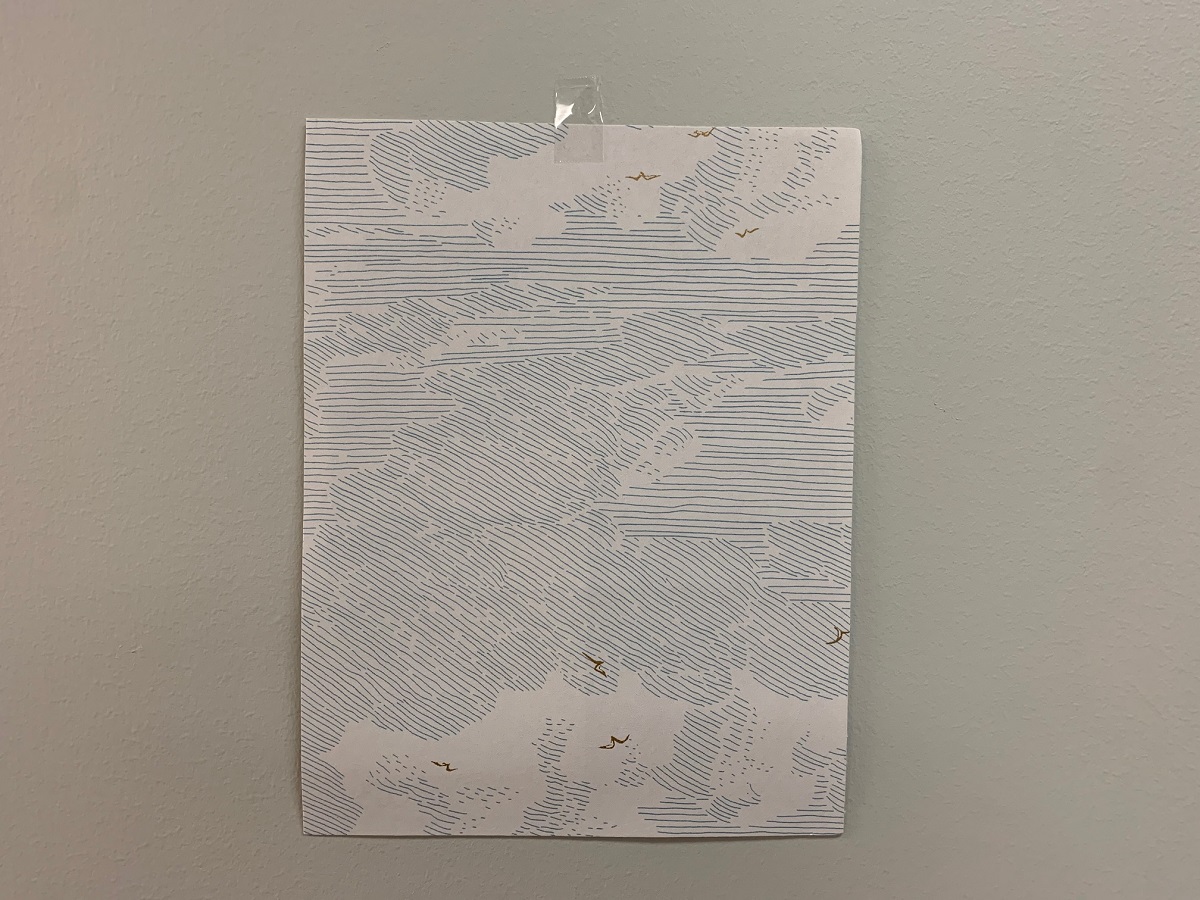 Using scotch tape, put each memo sample on the wall. Leave them there for a couple days.
Get the feel of the pattern. You'll get a sense of what they will look like when you hang them up and see if they match with the rest of your home décor.
Measuring The Amount of Wallpaper You Need
There are a lot of ways to measure and you'll get many different answers if you look online. Every website and installer have their own way. Forget about all of that as it's over complicated. We have streamlined the whole approach and make it really easy. Follow these 4 simple steps:
Take the width and length of the wall in feet (if you use inches then convert it).
Multiply your width x length to get your total square feet.
Subtract 21 sq. ft for every door and 12 sq. ft for every window.
Divide the square feet by 21. Always round UP to next even number. This will tell you how many single rolls you need.
There is 99.9% chance you will have enough wallpaper if you follow those steps. Dividing by 21 accounts for the repeat and waste. Even if the wallpaper pattern doesn't have a repeat, TRUST US, there will be waste. It's far better to have too much than not enough.
Note: If you want to find out how many double rolls you need then just divide by 42.
Hiring a Wallpaper Installer In Advance
Skip this step if you plan to install the wallpaper yourself. However, most people hire installers. It's an added cost but installers know the nuances of getting out air bubbles, matching patterns, booking the paper, priming the walls, buying the right glue and so forth.
Sadly, there is a low supply of skilled paperhangers. The youngest ones are in their 50s. There has been a 30-year drought of new recruits entering in the paperhanger trade and now that wallpaper has made a comeback – there is a high demand for them but extremely low supply.
Little known secret: if any young man or women wanted to learn a new skill that pays well and offers job security for the foreseeable future, this would be a great career path. Most cities of over a million people have less than 5 installers to service the entire area.
Start calling wallpaper installers and plan ahead. In most cases they'll be backed up 3 weeks to a month. Take pictures of your wall and text it to them. Some charge by the square foot, others by the square yard, while others charge by the entire job and base their price on the kind of wallpaper you have.
The best place to start is by going to Locate An Installer on the Wallcovering Installers Association. It costs $255 annual for paperhangers to join and they provide training and workshop for their members. We've found that the best of the best installers are part of the WIA (formerly National Guild of Professional Paperhangers) and that the ones who don't join are a crapshoot.
Browse Craigslist at your own risk! Many of the businesses advertising wallpaper services on Craigslist are painters who install wallpaper very rarely. You will get what you pay for and end up calling a real professional to redo their work.
Also note that installers offering cheap prices will make up for that by not priming your walls, thereby shortening their time on the job.
Ordering Your Wallpaper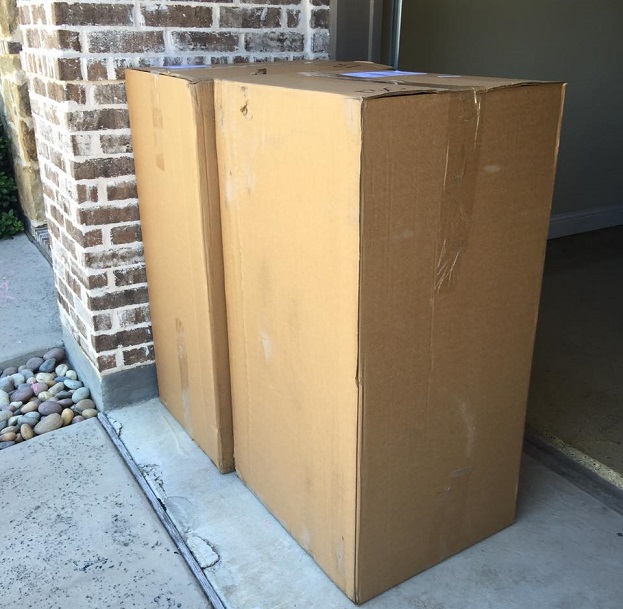 This part is easy. Go back to the website you bought the samples from and place your order. Remember that wallpaper is priced in single rolls but will be shipped in long double rolls. This won't matter as long as you followed the 4 measurement steps – you will have enough.
Expect five business days for delivery. Inspect your package to make sure you got the correct number of rolls as the guys in the packaging warehouse make mistakes.
Voila! You're all set.
We know that shopping, ordering and installing wallpaper is more time intensive than paint. If you want to know which one is easier, paint or wallpaper, then hopefully we cleared it up.
Wallpaper is 3x more time intensive than paint. However, the end result is amazing. Wallpaper can transform a room in a way that paint can't match. You'll quickly forget about the time and money that went into creating your dream room once it's complete and you're in awe of the finished result.
Design Notes:
Specialty wallpaper, like natural grasscloth, absolutely needs to be installed by an experienced paperhanger. Do not try to hang it yourself.
In most cases, you don't have to worry about wallpaper peeling off your bathroom wall if you have an exhaust fan (most homes do). It takes the moisture away. If installed correctly, almost any wallpaper can be installed in the bathroom and powder room areas. It's no different than other rooms in the house.
Textured wallpaper just means the print is made with raised inks. This results in a textured feel to the wallpaper.
You don't need glue for prepasted wallpaper. The glue is activated on the back by water.
Skipping the sample step is not recommended and will usually result in a return. All wallpaper companies charge a re-stocking fee and it is far cheaper to order samples in the long run.
Patterns get discontinued after 4-5 years, sometimes sooner. The wallpaper you fall in love with today may not be available in the future. Don't procrastinate too long if you find something you like.
Always order your wallpaper from the same run, also called batch number, to ensure that all rolls are the exact same color.