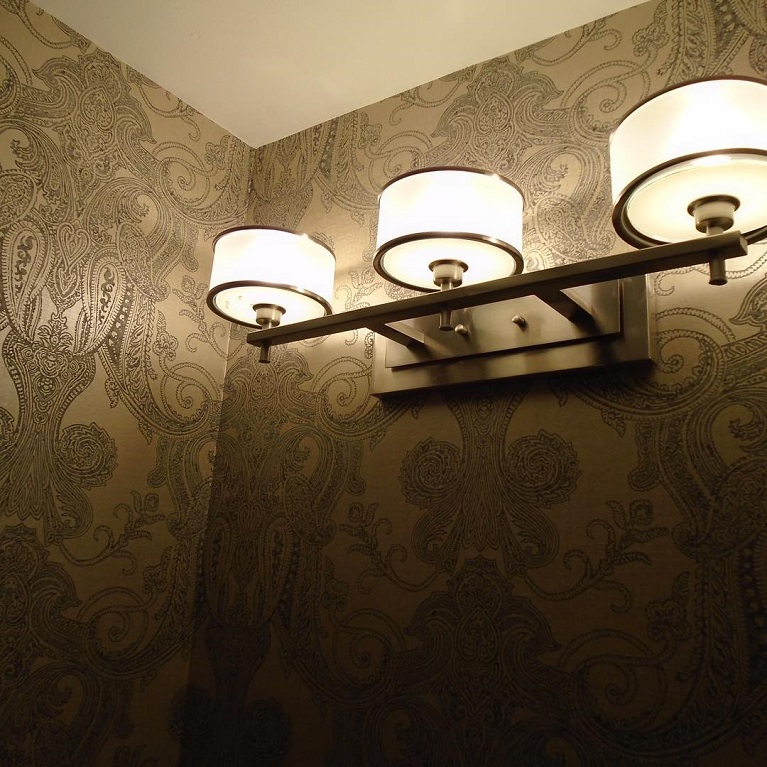 Excitement fills the air when it comes time to redecorate a room. The possibilities in color, pattern, and texture seems endless, especially if you've decided to decorate your walls with wallpaper. However, if you're used to covering your walls with paint only, then you may not be aware of what price you should expect to pay when selecting wallpaper. For people not used to it, the sticker shock can be surprising.
Although wallpaper price can vary widely depending on quality, embossing, brand name, and material, the average cost falls somewhere between $15 and $50 per roll. The following is how much you can expect to pay for different tiers of wallpaper
Lower Priced Budget Wallpaper - $9.99 to $24.99 per single roll (Norwall, Some York Resource Catalogues, Advantage, Some Brewster Brands)
Medium Priced Wallpaper - $24.99 to $49.99 per single roll (Most York Brands, Joanna Gaines, Ashford House, Chesapeake, Warner)
Higher Priced Designer or Grasscloth Wallpaper - $49.99+ per single roll (Wallquest, Antonina Vella, Candice Olson, Stacey Garcia, Ronnald Redding, A-Street Prints, Schumacher, Ralph Lauren, European Boutique Brands)
Cost of installation will be a bit more once hanging supplies such as sponges, rollers, brushes, paste (if needed), and blades are figured in. A 10x10 square foot room should require about 6 rolls. So on average, for a room about that size, you can expect to pay $90 to $100 plus the cost of supplies.
If you're hiring a professional to hang the paper for you, expect higher costs to kick in. Provided you do your research and hire a reputable contractor with great reviews, you can feel pretty confident about your investment. Expect to pay somewhere between $700 and $1,000 for supplies, wallpaper, and services for installation in a good size bedroom.
Though the average cost of wallpaper falls within about a $35 dollar window, the actual cost you pay for wallpaper can range from $10 to $450 per roll. It varies that widely depending on what you want. This is due to the sheer variety of wallpaper that's available on the market today. Modern wallpaper comes in a assortment of material such as all vinyl, paper backed vinyl, cloth backed vinyl, non-woven, grass woven, and paper. And they all come with different price points.
Even within each type of material, wallpaper prices still range widely. Some wallpaper designers are more expensive than others, depending on the specifics of their patterns and process. A non-woven wallpaper can range in price from $17.99 to $40 a roll, for example. Some vinyl wallpaper can be found for as little as $20, while others of the same material will go for as much as $300.
Determining your own budget before you start shopping is key in picking wallpaper. Wonderful options in patterns and colors exist at every budget level. By looking at only the papers in your price range, you won't be tempted to spend more than you originally intended.
Just make sure you don't sacrifice quality for money savings. There is plenty of good quality wallpaper available at lower prices, but there are many poor quality options available at bargain basement levels as well. The more you know before you start wallpaper shopping, the better prepared you will be to choose a wallpaper that fits your needs, your tastes, your color scheme, and your budget.