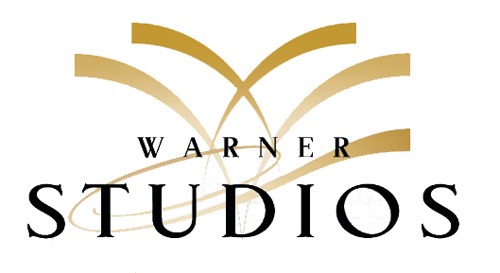 Warner Wallcoverings, founded in 1933, was a successful division of RFJ International for many decades. The parent company owned Koroseal, which focused on commercial, and Warner, which focused on the residential.
The entire Warner brand was a strong one. Their line-up feautured not only the Warner Studios brand (which included all the Warner Textures collections) but also was Patty Madden Ecology, Sandpiper Studios, Belair Studios and the wildly successful Chesapeake Wallcoverings. From the 80s to 2015, their brand one was one of the strongest in the industry.
So where are they now? Warner is still around but the whole division, including its sub-brands, was sold to Brewster Home Fashions (rebranded from Brewster Wallcoverings) in 2014.
RFJ International sold it because the management team decided that they solely wanted to focus on commercial wallcoverings.
Brewster didn't change the Warner brand much. In fact, as far as most people are concerned, it didn't change at all. The collections and patterns are and still manufactured in Largo, FL.
Belair and Sandpiper Studios are gone. Patty Madden had three collections with Warner; Sensation is long discontinued, while Harmony and Vision are being discontinued with some stock available and other of its patterns being placed in newer collections.
Warner Wallcoverings and Chesapeake Wallcoverings are now sub-brand of Brewster Home Fashions. Both design studios are still regularly coming out with new books. We have not seen their styles change at all.

Chesapeake caters to middle American who like country cottage- styled prints. Warner makes heavy fabric backed textures that can be used in both commercial and residential interior spaces. In fact, Koroseal currently makes a lot of patterns that go into the Warner collections, like Warner Textures V.
The wallpaper industry has consolidated over the past 10 years, much like the airline industry. Smaller brands that people grew up with have gone out of business or been acquired by larger companies.

Waverly is a prime example of this. They went out of business in the early 2000s after a failed partnership with big box home improvement stores. Blue Mountain Wallcovering, now out of business themselves, bought all the remaining stock and made their own collections from that for 10+ years. The Waverly name was purchased by York Wallcoverings, re-branded, and turned into its own sub-brand with nine new garden themed collections.
Brewster Home Fashions, York Wallcoverings, and Norwall Wallcoverings are now the three largest manufacturers in the United States. You will find most of the older brands still around are owned by them.